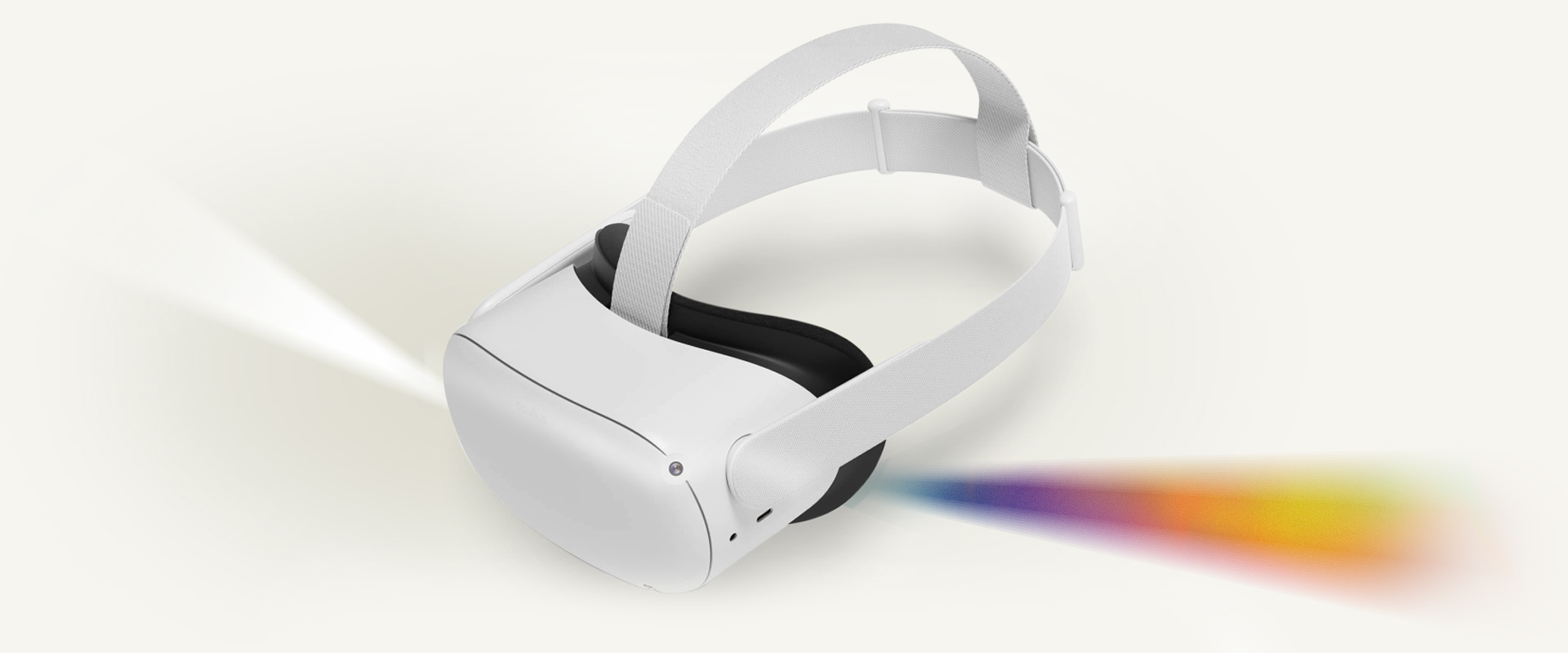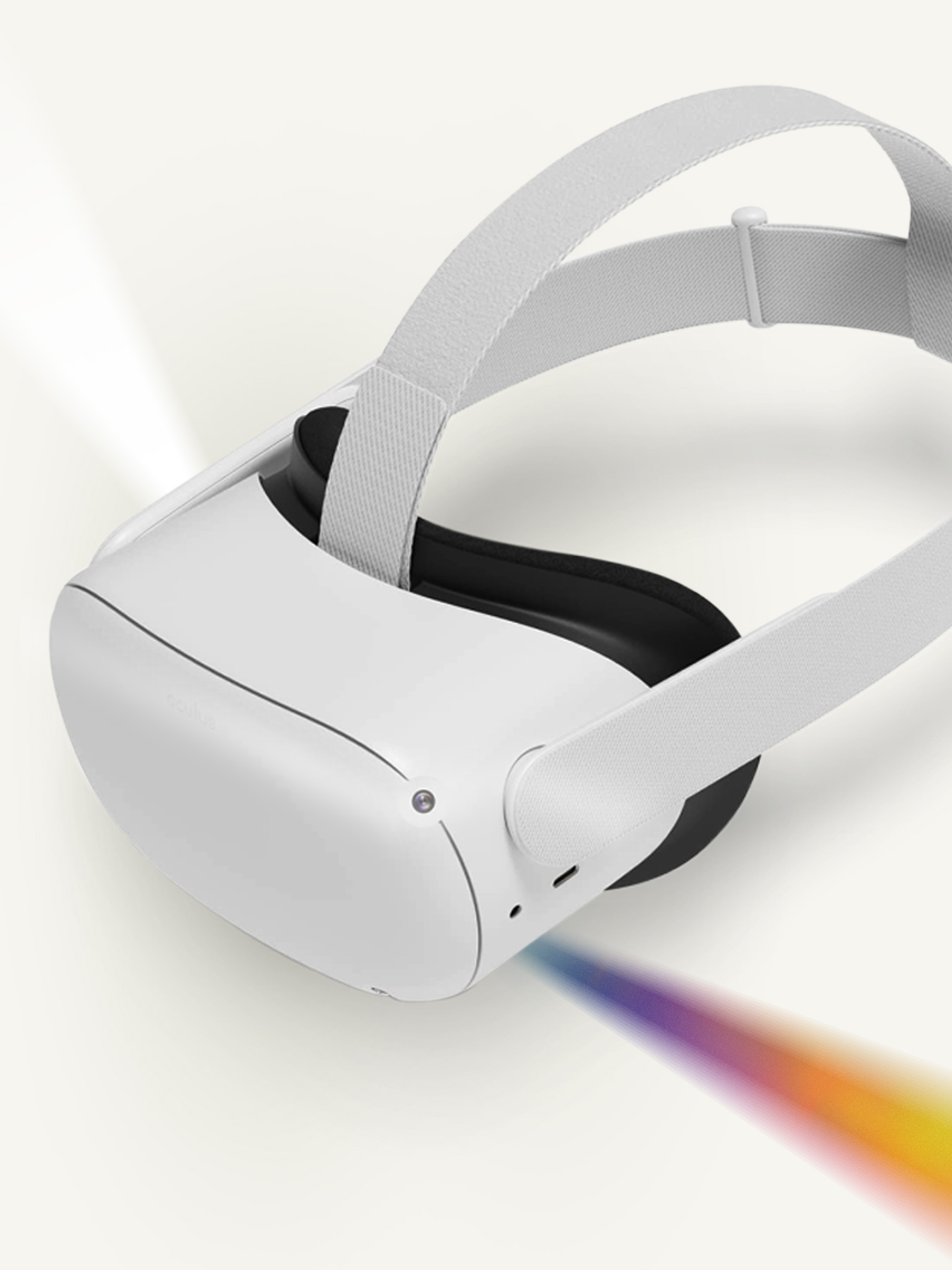 Hello Learning Innovator!
Do you want to engage your learners like never before?
Let's create immersive experiences that elevate learning and offer learners more interactive ways of improving their skills and becoming better at the work they do. We can help you to intentionally and practically incorporate XR experiences into your learning portfolios. Surprise and excite your learners with experiences to remember!
How Can We Help You
and Your Team?
SweetRush's XR Capabilities

Virtual Reality

Web-Based
Virtual Reality

Augmented
Reality

Artificial Intelligence

Blended Learning Design

Immersive Learning
Strategy and
Consulting
LMS Integration and
Analytics Dashboard

Learning Game Design

Multi-Learner Capabilities
Virtual Reality Instructor-Led Training
How can we help?
Please reach out, and we'll respond and book a time to meet. Or if you prefer, email [email protected] directly.
A Few Examples of Our Work
Empathy-Based Leadership Development
Hilton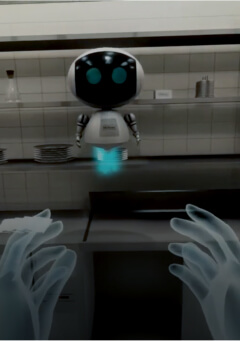 Guest Excellence Training
Hilton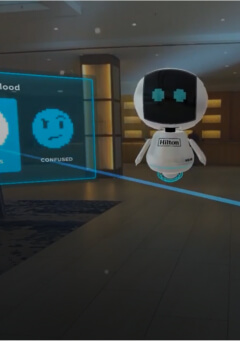 Safety Training
transportation Client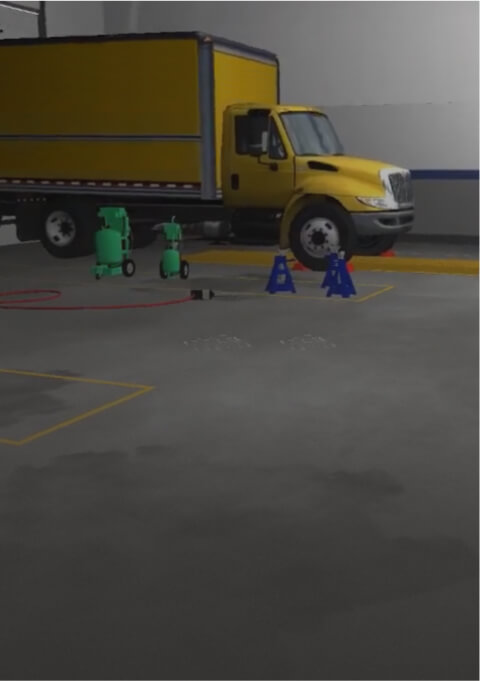 De-escalating Aggressive Behavior: Safety Training
Christus Hospital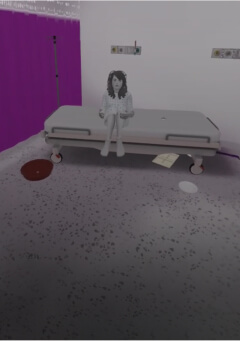 Benefits Of VR For Learning
Let's Build Worlds Together!
Your learners need to practice nuanced, high-stakes skills—and practice means learning from their mistakes. Yet you can't afford to risk any harm to humans, relationships, or property. How do you solve this catch-22?

Take it off-world! Extended reality solutions allow learners to boldly explore new practice spaces and take on new challenges—minus the risk.

Minimize Risk

Increase Engagement

Create Co-presence
Leverage "Digital Twins"

Reduce Cost

Experience Impossible Architecture

Enable Full-body Interactions

Engage the Next Generation
Immersive Learning By The Numbers
Imperial College London
83%
of surgeons trained with a VR solution were prepared to perform procedures with little guidance vs 0% using traditional methods.
Nicklaus Children's Health System
80%
Miami Children's Hospital: Medical staff learning new procedures in an immersive environment had an 80% retention rate one year later, whereas staff trained with traditional methods had a retention rate of only 20% one week later.
Hilton
94%
of corporate team members increased their empathy for hotel staff after hands-on immersive training.
PWC
275%
of VR learners are more confident to apply soft skills after training.
4X
4X
the number of VR learners develop soft skills faster than in the classroom.
Brands That Trust Us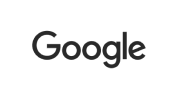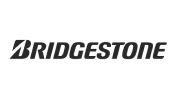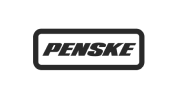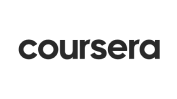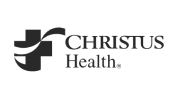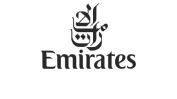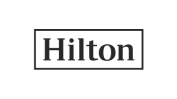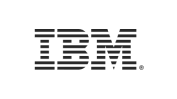 Burning Questions
NO HEADSET? NO PROBLEM! Let's make it web-based!
Unlike native VR applications that need to be downloaded and installed on a mobile VR headset device, WebVR experiences are web-based. This means that they can be accessed via desktop and embedded in eLearning authoring tools.

Unlike a 2D environment, virtual reality invites the learner into a 360 volumetric space, activating their senses, spatial intelligence, and mind-body connection. Learners may use their voice, wield tools with their hands, or teleport around a virtual work environment; these features allow learners to practice tasks they will perform in the real world. We partner with our clients to identify performance-based objectives that celebrate the capabilities of VR.

Knowledge-Based Objectives
Common Verbs:
Recognize 
Explain 
Memorize 
Define 
Express

Performance-Based
Procedures
Skills
Decisions
Common Verbs:
Create
Demonstrate
Manipulate
Conduct
Judge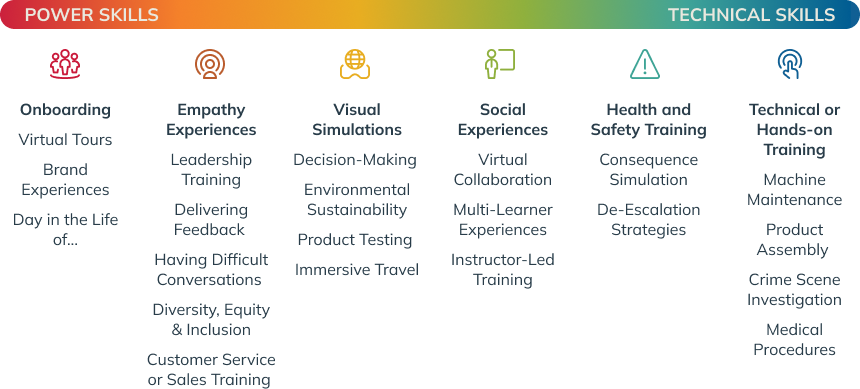 Our Consultative Approach
Our approach to L&D is consultative. We are ready to help you understand the immersive learning landscape and your options—and collaborate with you to design and launch the best solution to meet your unique needs. We aim to empower you with everything you need to know to intentionally incorporate more immersive learning into your training portfolio. Here are some touch points you can expect from our collaboration:


Creating VR Experiences: Typical Design & Development Process
VR production is relatively new, and project management takes center stage. Our project managers will create a detailed road map showing all of the moving parts and every milestone in the project journey so you know exactly what to expect at all times.

Sweetrush: A Learning Leader For 20+ Years
We love our work and it shows.
SweetRush puts a strong emphasis on the fusion of instructional design and creative design. The result is an immersive, high-impact learning experience.
Brandon Hall Awards
2017 - 2022: 147 WINS | 106 GOLD
Including Best Use of Virtual Worlds and Best Use of Games and Simulations
eLearning Industry
Top Content Providers For Immersive Learning 2022
Chosen #1
Training Industry
Top 20 Experiential Learning Company 2022
Chief Learning Officer
8 Gold including Excellence in Tech Innovation for VR Training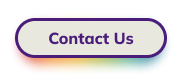 Founded in 2001

200+ Team Members

Entirely Virtual since 2009

Culture of Caring
Discover more sweetrush
We're a company you can grow with, offering a broad array of custom solutions for talent empowerment and people success.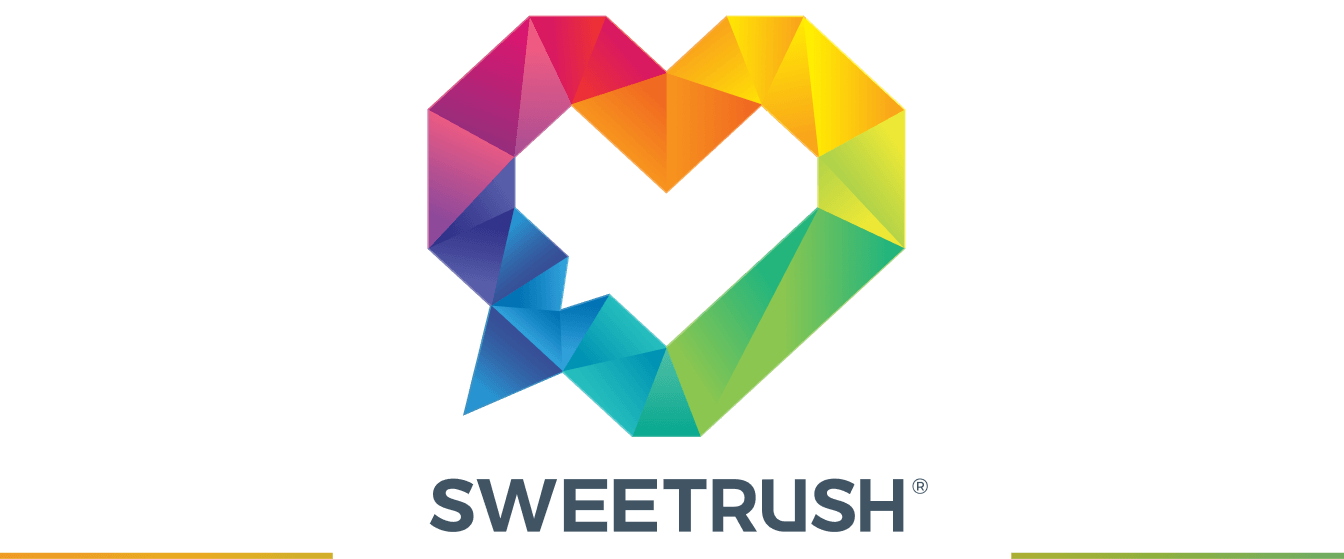 Award-winning, tailored solutions designed to motivate, build skills, and change behavior.


We can help build your L&D team with top-notch talent, because like you we do this work.

Our design-thinking inspired process creates learning solutions for high-impact, complex challenges.

We'll assess the state of your culture today, get your leaders aligned, and guide you into the future.


We love our nonprofit partners, and we're dedicated to amplifying the impact of your work.